01/8Navratri Diet Plan: Healthy vrat food that will not ruin your weight loss goals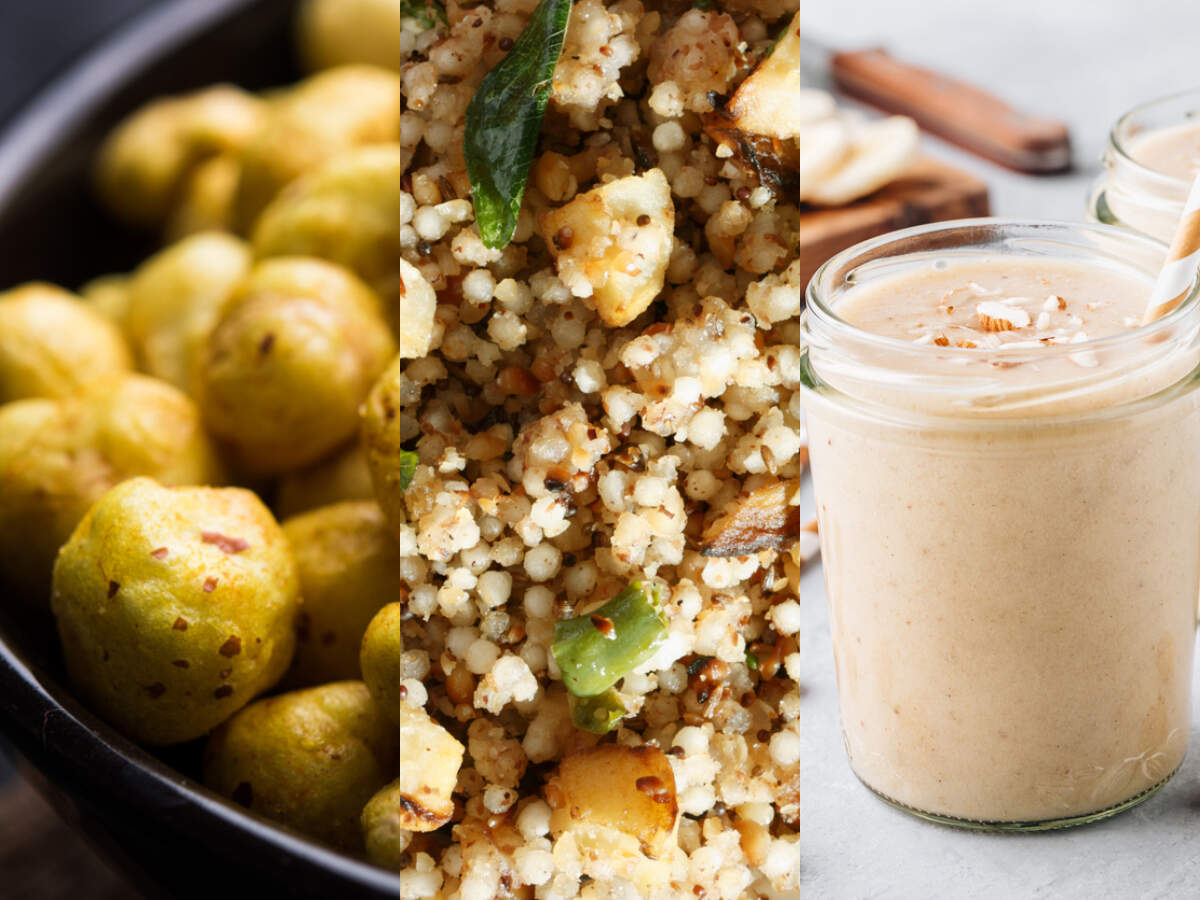 It's that time of the year again when idols of Goddess Durga are decorated and worshipped with all zeal and enthusiasm. Navratri is one of the biggest Hindu festivals celebrated twice a year all across the country. The devotees worship the nine different avatars of Goddess Durga for the nine days of Navratri.
People also observe fast to celebrate the auspicious festival of Navratri. If you are planning to fast too without sabotaging your health goals, here is a list of some easy food items that you can cook and enjoy at home.People also observe fast to celebrate the auspicious festival. During the fast people give up non-veg foods and also eliminate onion and garlic from their food. If you are also planning to keep Navratri fast this time, here is a list of some easy food items that you can cook and enjoy at home.
02/8Sabudana khichdi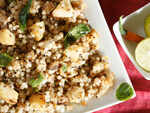 Sabudana, also called pearls sago in English is full of starch and carbohydrates and provides you with the much needed energy during fasting. The dish is made using sabudana, potato, peanuts and some mild spices. You can also make sabudana kheer or sabudana khichdi. All three items make for a great snack.
03/8​Banana walnut laasi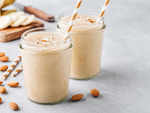 Banana walnut lassi is not just tasty but also filling and healthy. You can make this using yoghurt, bananas, honey and walnuts. You can give your day a kick start with this yummylicious and healthy laasi.
04/8​Singhare/kuttu pakora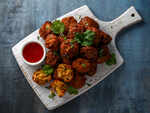 Singhara or kuttu atta is easily available in the local grocery store. Singhara atta is mixed with boiled potatoes to make tikkis by brushing little oil. You can enjoy this an evening snack along with your tea. You can also make green chutney with it to spice up the taste.
05/8​Kuttu ka dosa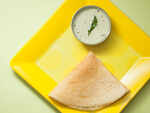 If you are a dosa fan, try making kuttu dosa this Navratri. Kuttu atta helps make a crispy dosa. You can also add potato or paneer filling. Do not forget to make the mint and coconut chutney for a relishing experience.
06/8​Fried makhana and peanuts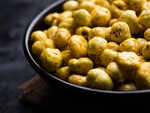 Makhana is one of the most popular snacks served during Navratri. If you also love Makhanas, try roasting some with peanuts in some ghee. This serves as a great snack that you can have on the go.
07/8Makhana kheer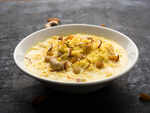 While fasting we usually crave for something meetha. To curb this craving of meetha during fasting, there can be nothing tastier and healthier than makhana kheer. You can make this kheer using milk, makhana, jaggery and dry fruits of your choice.
08/8​Aloo kadhi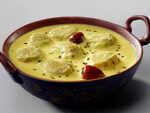 Many people avoid consuming lentils and legumes during Navratri fasting. The aloo kadhi makes for a yummy subzi with mild flavours. You can also add kadi patta to make you kadhi even more tasty.
["source=timesofindia"]